Currently rolling out only to those using Google Maps for Android, Google is now giving users the ability to "follow" specific businesses as announced on their blog. I'm sure it's only a matter of time before IOS users start seeing this feature as well.
Once a user starts following a business on Google, they start to receive news from that business, like events, offers and other updates. The news, events and updates show up under the "For You" tab within Google Maps.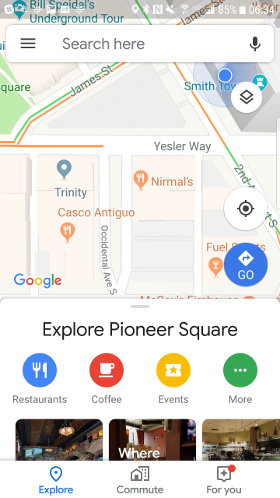 GMB (Google My Business) Posts Shouldn't Be Ignored
This Google Map update shows that Google is putting more stock into the Google My Business posts and so should your firm.
Prior to this update, users would only find your business's Google post and Q&A if they actively searched for your business and found the Knowledge Panel or business listing. Now, this information can be actively sent to users that have shown an interest in your services.
We'll have to see how this unfolds and the implications to your law firm's marketing strategy as the feature is rolled out.
Interestingly, this update comes at a time when Google+ has been discontinued following a massive data breach and trust in Facebook is at a low.