Your Law Firm's Outsourced Marketing Department
Through comprehensive, metric-driven tactics, we're able to maximize your marketing investment. We monitor the cost effectiveness of your marketing channels, and then adjust your marketing mix accordingly to increase your overall effectiveness. We handle it all; SEO to PPC and all the acronyms in between.
Connect
Upcoming Events and Webinars
---
We regularly participate in and host events/webinars for the legal community and online marketers. Our staples include Legal Connect with Google, ABA events, and American Association for Justice events. You can see our other resources along with some of our past webinar videos here. To see all of our upcoming events and webinars, check our our events page and sign up for one! See some featured events below:

Join Conrad Saam and special guest, attorney Richard Hornsby to discuss the Florida State Bar's reprimand of an attorney who faked office locations and the ethical implications attorneys now face. Sign up now >>

Join Conrad and Local search nerd guests Joy Hawkins and Dustin Curtis as we unmask the truth behind the "Suite #" reality. Sign up now >>

AAJ and Mockingbird are headed to the races in Lousiville, KY for this year's annual Marketing & Management Seminar! Sign up now >>
Unparalleled Legal Industry Knowledge
---
Mockingbird focuses exclusively on helping attorneys and law firms market their services to clients. Marketing within the legal sphere is what we do, and we know how to deliver results for clients. No individual employee can match the cumulative talents of the Mockingbird team. The team includes experts in PPC, business reporting, technical SEO, content, and development. If you need it done, we have someone who can do it.
Mockingbird is one of only 34 Google Small Business Advisers nationwide.

Founder Conrad Saam helped build Avvo from a concept to a legal market leader by using exceptionally smart SEO.
Conrad is also Vice Chair of the American Bar Association's Interest Group on Social Media, Legal Blogs and Websites.
Your Current Marketing Efforts...
Questions to ask yourself
---
How much does each marketing channel cost to acquire a new client?

Which of your advertising channels should be shut down forever?

Is your marketing budget too high? Too low?

Are your vendors taking advantage of your technical naiveté?
Could You Be Measuring and Managing Your Marketing More Intelligently?
---
We ask these questions often, and usually the answer boils down to this: You're a lawyer, you're busy doing lawyer stuff. Defending the innocent, upholding justice, that sort of thing. Your marketing spend is managed by you, one of your attorneys, or possibly a front desk person that took an interest in the website. You spend thousands of dollars a year, but, now that you think about it, you don't really know if the money is being spent wisely.
Even worse, maybe you're with an SEO firm that made a bunch of elaborate promises before locking you into a long-term contract and reducing their response times to a halt. Either way, you deserve to know what's working, what's being wasted, and what you can be doing to drive more phone calls for your practice.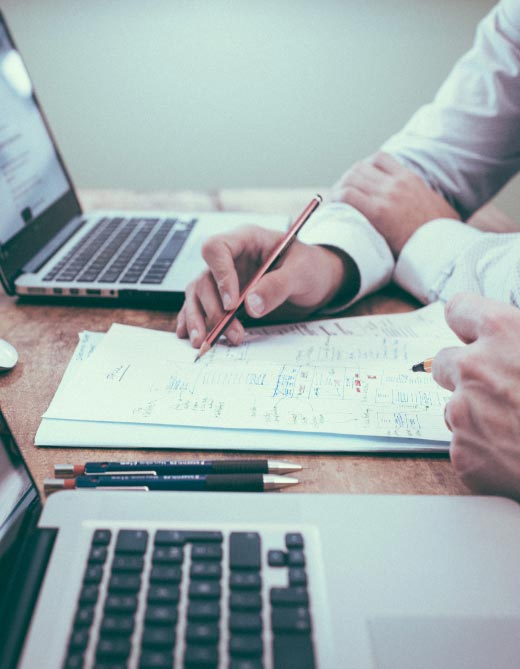 Think we can help grow your Legal Practice?
Go back to focusing on the lawyer business of running a law firm and install Mockingbird as your VP of Marketing – we'll align your marketing strategy to your business goals. Lets talk. If we can help, we will. If we can't, we'll be brutally honest about that too. Our job isn't to make our clients happy, it's to make them successful, and we take that seriously.
Let's Talk
Latest Blog Posts
Local
About a month ago I wrote about the strange case of the solo practitioner, Andrew Calcagano who staffed 66 offices across the tri-state area.  Here's the follow up post regarding his agency, Next Level - who according to one of the testimonials on their site.... "They maximize our exposure in a way no one else… Keep Reading >>
- Posted on: October 23, 2017 by Conrad Saam
Websites
In our lobby, we've recently installed The Mockingbird 10 Commandments - a list of simple principals through which we operate our business.  Every time anyone enters the office, they are reminded of the way we do business. (And yes, that's a beer tap in the picture, and yes, I deliberately included it to communicate tech-nerdy,… Keep Reading >>
- Posted on: October 19, 2017 by Conrad Saam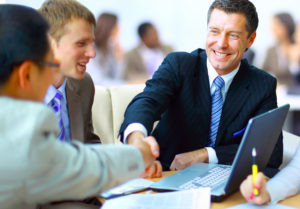 SEO / Websites
We have all seen one of these photos. The man in a suit with the perfect smile doing "business things" in front of a blurry background. Stock photos are all over the internet. Many are high quality, but they often lack personality. Images can help humanize your brand. Instead of using images of freakishly good-looking young professionals in business suits, hire a… Keep Reading >>
- Posted on: September 29, 2017 by Ryan