Still Counting Leads?
Have the nagging feeling that the "leads" your agency keeps reporting on aren't turning into clients? Why are the counting website spam form fills and PPC salesmen cold calls as leads?
Refocus your marketing analytics on Consultations and New Clients.  Through advanced technical reporting infrastructure, Mockingbird's clients evaluate marketing channel performance on how many consultations, clients and even revenue they drive, instead of "Leads".
Mockingbirds Legal Marketing Services
Attend One of Our Events
We regularly participate in and host events/webinars for the legal community and online marketers. Our staples include Legal Connect with Google, ABA events, and American Association for Justice events. Check out below for our upcoming WEBINARS and EVENTS. Sign up for one below!
Let us get your digital marketing started!
From Our Ever-Expanding Blog
A blunt, contrarian, practical, hands on and cutting edge insight into the ever changing world of online marketing for the legal industry.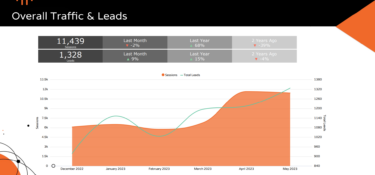 When SEO Wins Create Fewer Clients
We recently reviewed two law firm's reports showcasing Traffic and Leads that showcased two diametrically opposed Traffic/Lead patterns - one of which showcases a counter…
Read More