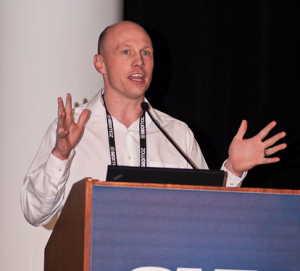 "I ran marketing for Avvo from when it was just a spark of an idea.  One of the keys to our success was a very deep understanding of search engine optimization.  Through our skill in search, Avvo surpassed the established players in the legal industry – Findlaw and Lawyers.com – to become the primary destination for people seeking an attorney.   I became enamored with the constantly changing search industry and within a few years, I became the in-house search writer for Search Engine Land, spoke directly at legal marketing conferences like PILMMA, the Injury Board and Lawyernomics and talked to hundreds of attorneys directly about search marketing.
During those years, I watched attorneys get intimidated, overcharged, confused and downright lied to by marketing consultants and self proclaimed search gurus who saw dollar signs yet delivered little value.  It became clear that many vendors were deliberately complicating the issues with technobabble to grossly overcharge attorneys for products that delivered little (if any) value.
Mockingbird is my response.
We offer a suite of effective solutions that work.  We speak in business terms, not technical terms.
We're upfront, honest and our experience enables us to be extremely opinionated. We have predictable monthly pricing, clear performance targets and short term contracts (although long term engagements.)
Most importantly we operate as your external VP of Marketing.  We assess where to most cost effectively allocate your marketing dollar – measuring performance and prioritizing those tactics across the entire marketing landscape that will have the biggest impact on getting your phone to ring more."
– Conrad Saam
Speaking Bio
After leading marketing efforts for Avvo, Conrad Saam founded Mockingbird, an online marketing agency focused exclusively on legal. Called the "Gary V of Legal", Conrad is the author of Own the Map published by the American Bar Association and The FindLaw Jailbreak Guide, co-host of Lunch Hour Legal Marketing with Gyi Tsakalakis, a Google Small Business Advisor, and held positions for various ABA's Practice Management marketing committees. A semi-professional bridge arsonist, Conrad enjoys publishing Cease and Desist letters from unscrupulous legal marketing vendors. He once bought the keyword, "mesothelioma lawyer" for $4.76. Conrad is the proud owner of Zippy, the first and only chicken to be awarded the Lawyers of Distinction Top 10% Award, which recognizes lawyers duped into buying a $700 annual subscription to a plaque.