Client:
A large employment firm that practices in 12 states.
Summary:
This client launched a site with us in 2017 that has performed very well the past couple of years. With so many locations, their homepage was essentially a landing page to direct users to their state. In December of 2018, the client decided to change their homepage template to that of an internal practice area page. The biggest change to homepage was the addition of a main menu navigation and a contact form in the header with a link to schedule appointments online.
Before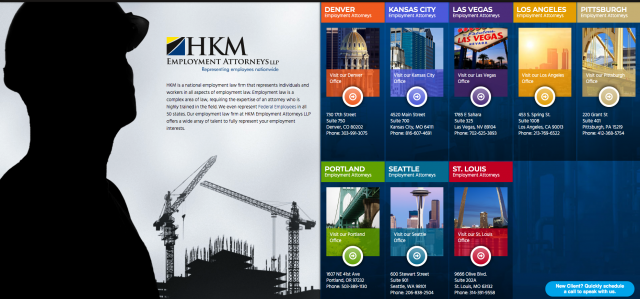 After

Results:
In a year's time, the Organic traffic and leads on the homepage have increased significantly. This client only tracks contact form submissions and link clicks to their online appointment scheduling tool.
In the table and graph below, you can see that Organic landing page visits to the homepage increased by 25% and goal completions on the homepage increased by 82%.

Organic Landing page traffic to the homepage.

Conclusion:
By adding an easily accessible medium for contacting the firm at the top of the homepage, Organic leads increased by 82% on that page.  Since Organic traffic to the page also increased by 25%, we can conclude that conversion rates play a key part in Organic traffic performance.