The Situation:
A high profile international law firm has two high profile blogs. Both have much larger backlink profiles than the firm's main website. All three websites have strong backlink profiles that would benefit from consolidation.
The Hypothesis:
Combining the high-value blogs onto the main site will lead to an increase in organic traffic and will lead to better performance for the law firm website as well as for both blogs.
Conclusion:
After moving the smaller of the two blogs onto the main firm site, the firm saw massive growth in its web presence.
Backlinks: The backlink profile of the firm grew (both referring domain, and referring pages) grew by ~200%. This lead to the ahref domain rank to increase by almost 500,000 spots.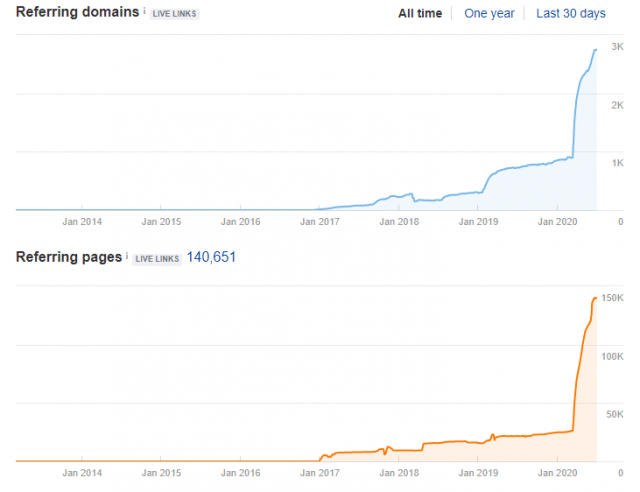 Google Search Console: Clicks increased 557% (21k – 117K) and impressions increased 504% (1.22M – 6.15M)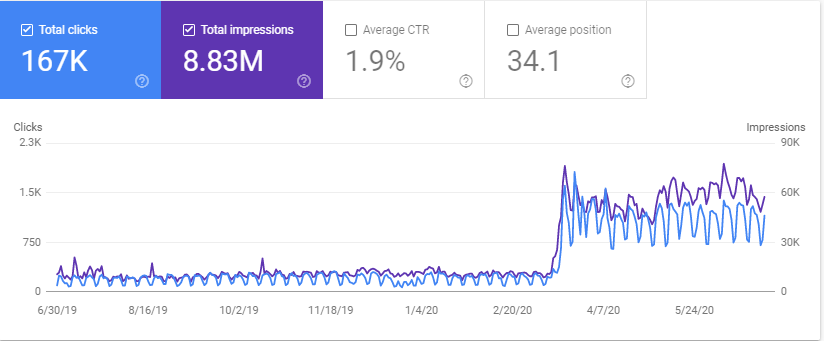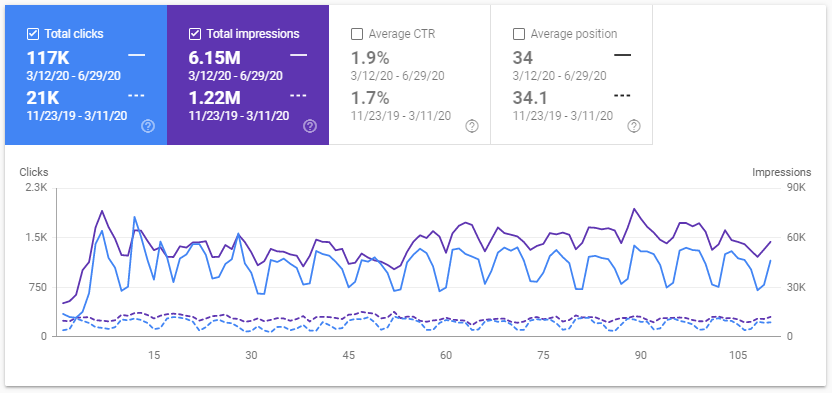 Google Analytics: Site Traffic Shot up! Organic traffic is up 457.29%