The Snack Pack – A Follow Up
Earlier this month, Google shook up search results by creating what is now being referred to as the local "snack pack" (you can read the Mockingbird coverage of the changes here). And no, for those of you reading this before lunch, unfortunately this is not Google's way of announcing they will now be delivering pudding.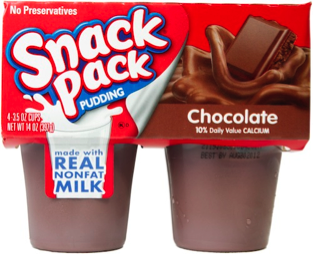 As shown in the image below from Casey Meraz, local business listings, previously shown in a local pack of 7 listings, have now been limited to a 3-business "snack pack."
Like most changes to search results, many in the SEO industry are seconds away from declaring a state of emergency. Now you must be top 3, otherwise you will never get another visitor to your website ever again.
Is this really the case? Should you be panicking? Calling your SEO agency in a rage questioning why you aren't in the top 3?
Like any good business school graduate, my answer is: it depends.
Let's start by recapping a few things most of us can agree on:
PPC ads (marked in yellow at the top and right hand of the SERP) are not being changed as they are manipulated via AdWords efforts, not SEO.
Ranking #1 in any type of search result for any phrase is generally going to be better than ranking 10th or 79th. In general, more traffic to your website -> more client inquiries -> more money in your pocket.
The legal industry is notorious for web spam – from fake reviews to fake satellite offices. This is an unfortunate but very real reality; one that actively affects how your law firm performs in search.
At first glance, it would appear this update would be particularly harmful to those who were previously showing up in the local 7-pack in spots 4-7, and are now no where to be found. While many local businesses fall into this boat, the negative consequences are hard to quantify. As pointed out by Jennifer Slegg in her initial coverage in Moz, presumably, Google removed listings 4-7 in the local pack because they weren't getting nearly as many clicks as the top 3. So, hypothetically, the update could not have much of an effect at all.
Along the same lines, in his heat map analysis, Casey Meraz demonstrated that ranking in the snack pack is not the end all be all of local search. Whether there are organic results above or below the snack pack, significant portions of users choose traditional organic listings over localized results.
Like nearly every update in Internet land, it's impossible to predict how the snack pack will impact your site with 100% accuracy. Regardless of your situation, remember to focus on what actually matters: inbound requests for your business. Ranking #1 for "personal injury lawyer" is not always indicative of success – that's why Mockingbird doesn't provide ranking reports. More often than not, a large portion of your search traffic is coming from branded or long-tailed searches.
When determining what to do in response to the snack pack, ask yourself a few questions…
Has your local traffic decreased since the local pack update? Is that translating into a lack of calls and form fills?
1. Does your web presence suck? Does your "office" conveniently share an address with USPS? Is the phone number on your Google+ listing actually your phone number?
–> It's not rocket science – fix this. Your contact information should be how people can actually contact you. Your business address should be the place that you actually work. Your phone number should be your actual phone number.\
2. Are you following best practices? Is your information up to date and regularly updated? Are you in a particularly competitive location/industry?
–> It might be time to consider the traditional suggestions – consider upping your investment in SEO efforts, place an increased emphasis on NAP consistency, and if you aren't already, try PPC advertising for lead generation.
If you didn't notice a change from the snack pack update, keep on keepin' on. Continue to make improvements to your web presence and keep your business information up to date. If you experienced a positive impact, congratulations, you win the Internet! You are officially #1. Your job here is done. Also, consider sending your SEO agency cookies to celebrate; chocolate chip is always a fan favorite.