Where Have All My Reviews Gone?
Today, there are a variety of places for your customers/clients to review your business. Your patrons may leave you a review on your Google + local page (which you can now respond through on your Google Places for Business pages). Back in June of 2012, Yelp joined Bing to provide users with Yelp reviews in the Bing search results pages, in addition to reviews from CitySearch.
If I've already lost you, you're in good company. In addition to what I've mentioned, there are a myriad of other review sites that businesses should have their eye on. We can even jump outside of the box for a moment and consider positive and negative blog posts about your businesses that start showing up in Search. Make no mistake, reputation is an important aspect of every business – online and off.
The Latest News in Online Reputation
Mid last month, Yahoo formally announced a partnership with the popular review site Yelp. What does this partnership mean for you and your business? If you've been attentive to your online marketing and have invested time into building out your online reputation on Yahoo Local, it could mean a lot – All of your reviews from Yahoo Local are disappearing. If you have far fewer reviews in Yelp than Yahoo, frustration wouldn't even begin to describe your feelings. It is widely understood that when researching businesses, users look for quality and quantity. Diminish either of these and that will have a negative impact on your online reputation. We know that reviews play a role in mapped results, what we don't know is how this is going to affect them.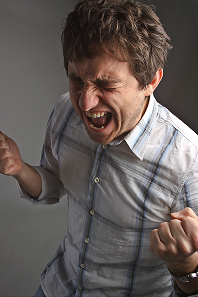 In an article in the WSJ, they explain how Colonial Hardwood Flooring of Lexington, MA had managed to genuinely build 50+ positive reviews on Yahoo Local. What is now displayed in the search results is a single, positive review from their Yelp page. Thankfully, this Yelp review is a positive one; just imagine the alternative. The WSJ goes on to state that Yahoo will continue to display reviews within their system until that business gets a new review on Yelp. After which, your yahoo reviews will disappear from your Yahoo Local listing.
What Can We Learn?
Reputation is vital – People rely on reviews. Reviews are showing up in search results. Major search engines are teaming with major review sites. How

many hints

much proof do you need?
Diversify – Just like investing in your retirement, don't put all of your eggs in one basket. Invite your clients to review your business online by giving them options.
Things change – Market your business for the long run and understand that some things that work today may not work tomorrow… Always be working for tomorrow.