How To Create A Direct Link To Your Google Reviews
Reviews are a fantastic way to show potential clients the great work you do. Obtaining those reviews can be a difficult task in the legal world, but I'm here to make it one step easier.
Once you've found that wonderful client of yours who is willing to leave a review of your services, you probably want to make the process as easy as possible by sending links to your review sites. Small problem: how do I send a link to my most important review site, Google?
Step 1
Use Google Places API, and find your listing by entering your business information.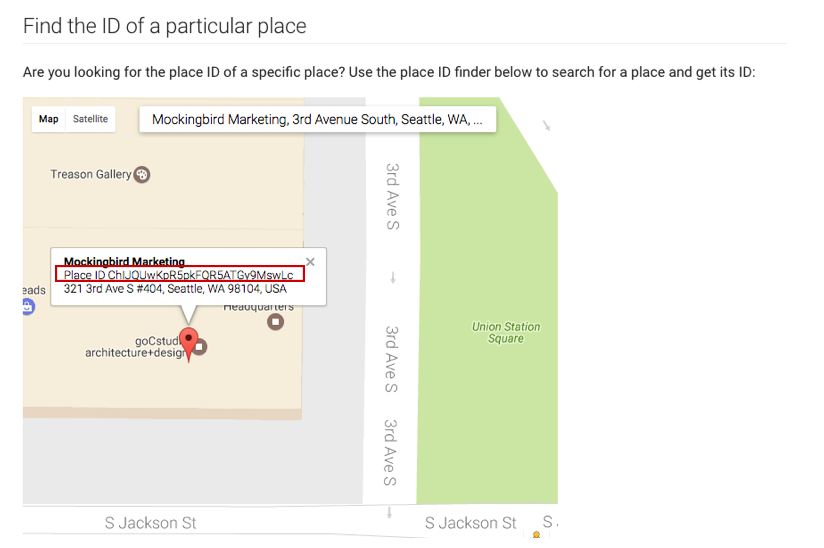 Step 2
Take your Place ID, and add it to the following URL:
http://search.google.com/local/writereview?placeid=<place_id_here>
Example:
http://search.google.com/local/writereview?placeid=ChIJQUwKpR5pkFQR5ATGy9MswLc
Step 3
Since your URL might be long, you can use Google's handy tool to shorten it.
Example:
goo.gl/C00mgT
When either the short or long link is clicked, your client will be taken to this window: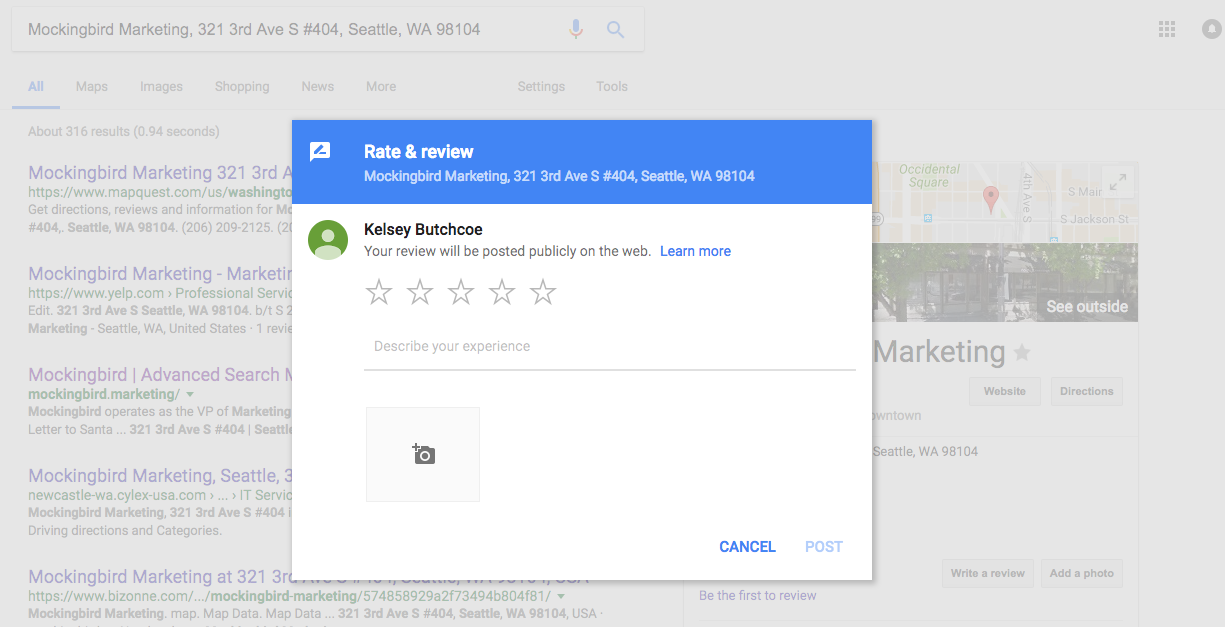 You can now send this direct link to any participating clients, making the review process one step easier!