Blogging Basics: Keeping SEO in Mind
Blogs present a wonderful opportunity to produce content that can help build your website's presence on the internet.
In order for a blog post to appear in search results and have link building potential it must be:
Valuable to the reader and;
Optimized for search engines
As an attorney, you have extremely valuable knowledge that users will be searching for. So, with a bit of digital marketing savvy, your blog can become a traffic driving asset.
Think Before You Write
Having an article that is valuable to readers and optimizing for search engines go hand in hand. User experience is at the root of most Google algorithm ranking factors. Don't write for the sake of writing; write with your readers in mind. What questions are you consistently getting from clients? Do you have a fresh legal take on a current event? Whatever you're writing about, make sure it's something that people would actually want to read.
Structure Your Blog Post
Structure will make your content digestible for both readers and search engines. To achieve a well-structured blog post, you must utilize headings and lists. These elements help search engines understand what the content you're producing is and for what queries it should be served.
Headings
Headings help search engines understand what the main topics of your blog posts are. Heading tags have a top-down hierarchy from <h1> to <h6>. You should only have one H1 tag (main heading), which will be the title of your post. Do not use multiple H1 tags, as having multiple H1s will confuse search engines.
(Remember, bolding and italics should not be used in place of actual headings)
Lists
Bulleted and numbered lists make your content readable for users. A carefully placed list will draw the reader's eye and allow for quick skimming. Additionally, using lists increases the likelihood that your post will be featured in a Google one box: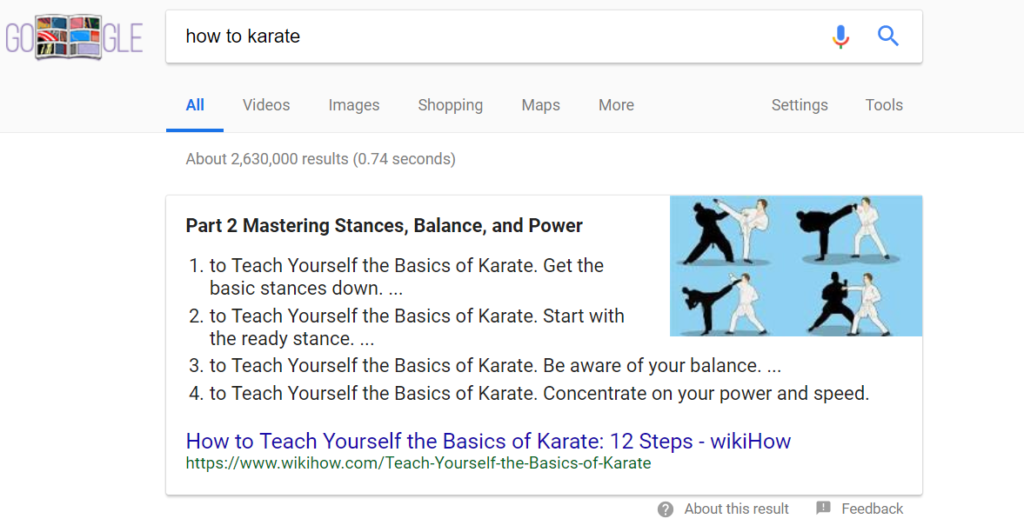 Write an SEO Title & Description
SEO Title
Your SEO title should be relevant to the content and include keywords that users are likely to be searching for; this includes:
Subject/title of the blog post
Firm location
Law firm name
Prioritize title and location if you run out of characters. Remember to break up the pieces of your title with dividers to maintain structure.
Example: DUI Punishments | Seattle, WA | Law Firm Name
SEO Description
Your meta description should describe what the content is and draw the reader in. Make sure to include relevant keywords (without keyword stuffing), as Google will highlight the matching words from the user search query in your description. This will draw the eye of the reader and signal that the page is relevant.

Conclusion
Blogging for the sake of blogging is pointless. If you want your blog to have SEO value, it must be written with readers in mind and optimized for search engines. When starting a blog or ramping up current blogging efforts, start with the basics:
Think before you write
Structure your writing
Write quality meta descriptions and titles
and last but not least, keep at it!