Is the Avvo Rating Gone with the Sale?
Yesterday brought news of Avvo's sale, 12 years after the company was founded.  The news sent me scurrying back to the old site where I noticed (I think) something new…. the Avvo Rating no longer displaying on Lawyer profile pages. See Avvo GC, Josh King's profile below.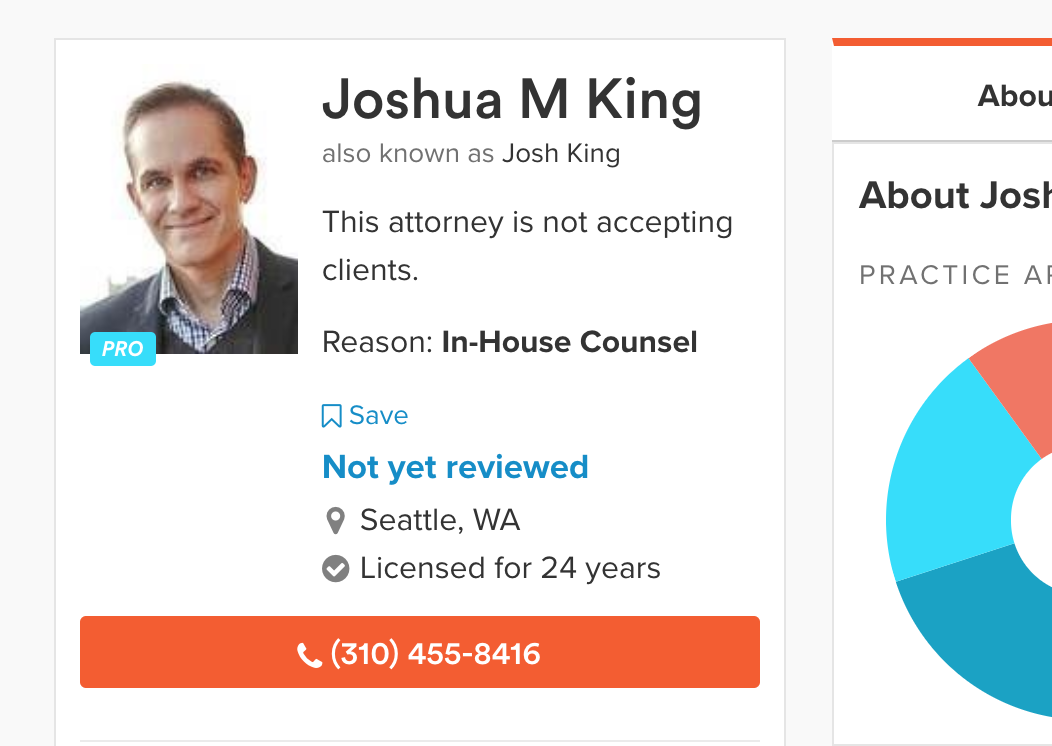 Now, I'm not sure this is a)brand new and/or b)intentional – as in…. was this taken down because of the acquisition or is it just sloppy coding – which would be unusual for the Avvo dev crew.  If you view a profile, you can see the AR still loads momentarily (right under the picture where it says "Not Yet Reviewed", but then quickly flashes out.