Picking a Winning Title Tag: No Easy Way Out
As we know, title tags are a key element of on-page SEO (Ahrefs has a comprehensive analysis of just how important they are). And as Ahrefs determined, the use of exact match keywords in title tags has the second strongest correlation to higher rankings, right after the domain name: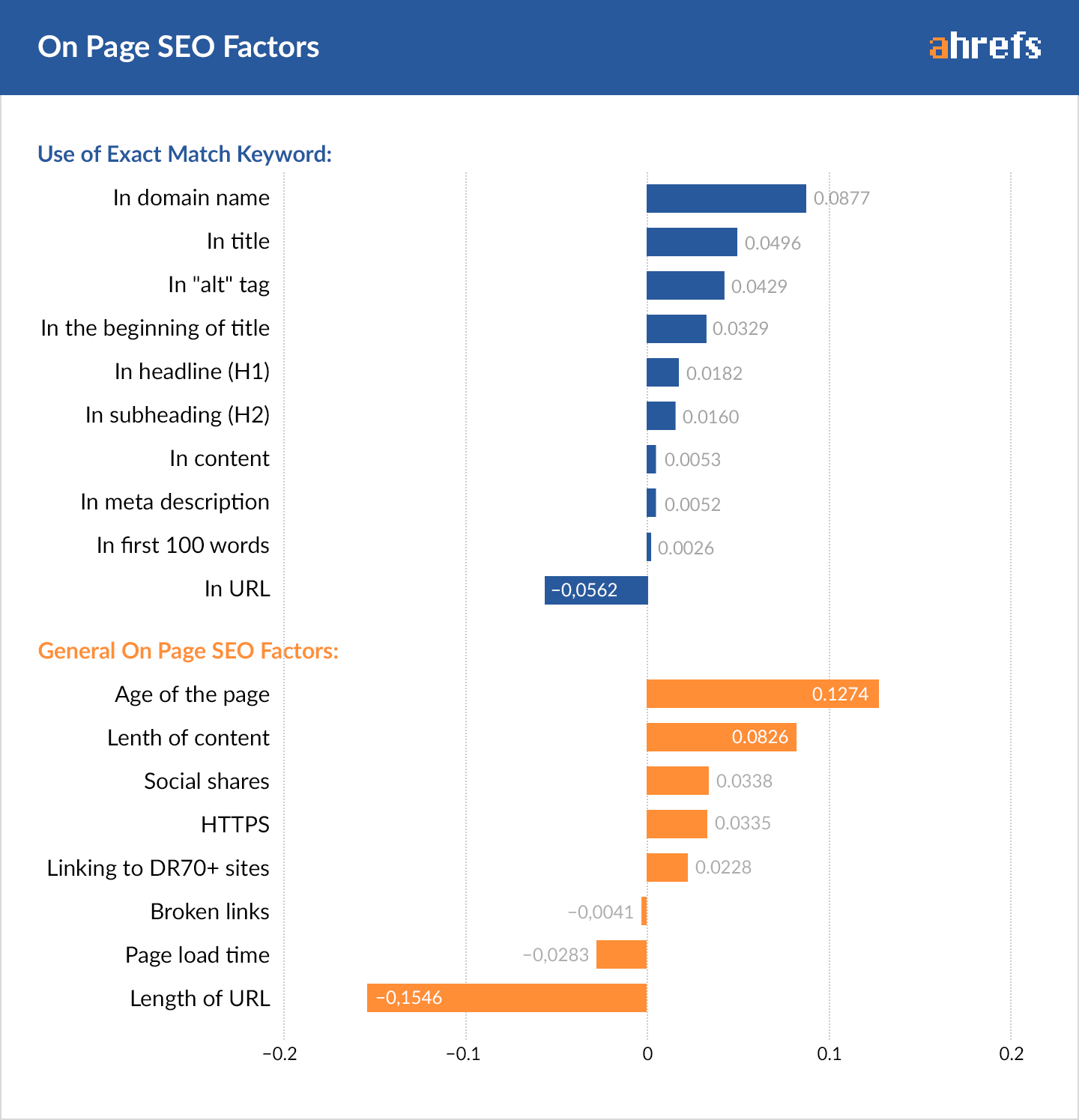 So, What Should My Title Tags be?
To answer this question, some SEOs end up relying on PPC ads to see test keywords. They do this by plugging a potential title tag into a PPC ad, and based on the success (or failure) of that ad, decide whether or not to apply their trial title tag to a page on their site.
According to a recent study done by the Wayfair SEO team, this tactic is dangerous.
In this test, paid ads did not consistently predict winning organic titles:
"In our testing, paid ads did not consistently identify winning organic title tags. While trying to improve your title tags is definitely a very smart SEO play, relying on PPC might end up steering you wrong. PPC was able to identify some winners, but also mislabeled losers as winners, particularly when it came to promotional language."
The Wayfair SEO team believes the reasoning for this to be that the success of a paid ad is different in nature to the success of an organic page in a key way: those clicking on PPC ads are not a random sample of people, they are the type of searchers who click on ads. These people tend to respond positively (by clicking) to promotional language ("sale", "50% off", "free shipping"). When the rest of us (those that don't click on ads) see the words "50% off" in an organic search result, we think we're being scammed, and keep scrolling.
Takeaway
If you're looking for a quick and easy way to find optimal title tags, it looks like you have to keep looking beyond the success of PPC ads. Unfortunately, finding the perfect title tags may take a lot of time and data.