WordPress 3.9.2 Update Addresses Security Issues
Because WordPress is the most easy to use and widely available website platform it is heavily targeted by hackers.  And a hacked WordPress site can be almost impossible to fix . . .  we've actually rebuilt client sites from scratch in the past instead of managing headaches around hacking issues.
Yesterday WordPress just launched 3.9.2 to address various security concerns.  So if you are running WordPress – make sure you're updated to the current version.  And if you are one of Mockingbird's hosted clients . . . don't worry, we updated you last evening.
Oh – and how can you tell what version you are running?  Just log in to WordPress and look at the bottom right hand corner of any page . . .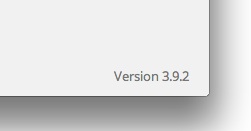 That's all . . . carry on.