Welcome to the New Mockingbird!
The Announcement
Today, Mockingbird Marketing is proud to announce the new Mockingbird! In a little more than 5 years, we have grown from the stereotypical startup to a top-tier, full-service law firm marketing agency. Our mission and values have always stayed the same, but our capabilities and services have evolved. We've come so far that we decided to officially relaunch the brand.
Welcome, to the new Mockingbird.
The Logo
Few know the story of the original Mockingbird logo… most likely because there isn't one. The logo was a randomly selected bird icon with MOCKINGBIRD typed next to it in all caps. Effective? Sure. Creative? No. We were following one of our 10 commandments, "done is better than perfect."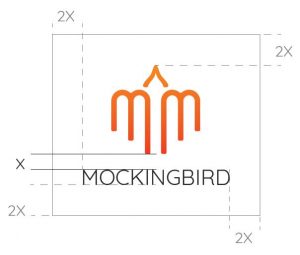 Our new logo is custom made by our lead in-house designer. The wings are two M's for Mockingbird Marketing. The bird is no longer standing still, but flying upward to represent the speed and agility of our agency. The curved, modern design reflects the smooth and polished aspect of our boutique level of service.
The Website
With the new logo comes a new website. The clean, consistent design follows our brand guidelines while the backend development focuses on speed and stability.
Of course we're going to use this as an opportunity to showcase our best work, but more importantly, our site is meant to help law firms grow. We have resources, webinars, speaking events and blog posts with the latest law firm marketing strategies. Whether it's as a client or as a newsletter subscriber, our job is to make law firms successful.
The Agency
As Mockingbird has grown, our tagline has evolved from "Search Experts" to "VP of Marketing" to "Outsourced Marketing Department." Our level of service is rising, and our solutions are expanding. We've made invaluable partnerships around the industry, including a very important partnership with Google. As Premier Google Partners, we have been able to send teams to train at Google and bring back the latest marketing strategies. Our knowledge as an agency continues to grow, and our team is truly greater than the sum of its parts.
When you hire Mockingbird, you don't just get a "Search Expert." You get all of us. Your Account Executive will work with you to develop marketing strategies, we'll have Marketing Managers implement technical SEO changes, you'll get a Paid Search Manager to handle your advertising, and our design and development team will create websites, display ads, and custom imagery whenever you need. This is how we built the new Mockingbird brand – as a team of experts.
The Launch
With the new logo, more polished branding, and updated website, we are excited to officially relaunch Mockingbird. Our agency has grown, and our brand has evolved. We will continue to provide marketing solutions for law firms across the country, but now we have a brand, a logo, and a website that reflects our industry leading level of service.