Prediction: Google Screened as Ranking Factor for Google Local.
Google has traditionally and aggressively separated paid from organic.  The firewall between their departments ensures there's not anti-competitive issues – i.e. spend more money on Google Ads and see your organic rankings skyrocket.  I've run into this over and over again with our awesome reps from the Google Premier Partnership program, who advise us and our clients on Google Ads.  These awesome peeps wouldn't know the difference between an H1 and an Immigration Visa and think NAP is something their kids do after a particularly arduous virtual school day.
My prognostication:  Google's separation between Search and Advertising may crumble in the near(ish) future.
Look what Erik Beatty spotted this morning in the support drop-down for LSAs: an  "Upgraded GMB Profile" option.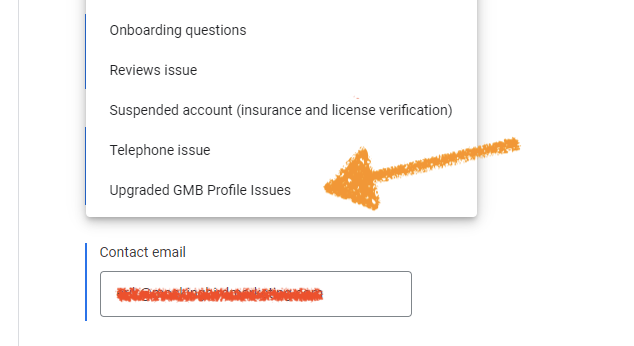 This is very valid useful data that, I would argue, should be used for showing up in the Local Results.  In fact, the prospect of improving what shows up in Local in the legal industry is what I thought the original intention of Google Screened …. removing the spammy crap that litters Local results – non law firms masquerading as law firms, out of state or out of market lawyers faking offices etc.
This would be a major adjustment for Google; breaching a very fine line between organic and paid.  While they've been reluctant to cross this rubicon in the past, lawyers should welcome this development as it will kick the bogus garbage out the Local, which filters real prospects through lead selling agencies, extracting a ton of value out of the legal profession with zero added value.