MyGooglePages.com: Or, "How To Verify if that Phone Caller is Really From Google"
Tired of receiving those calls from "Google"?  We got this forwarded to us from one of our clients last week: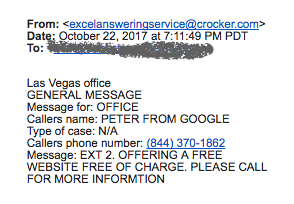 Free website from Google huh!  Sounds awesome.  Let's call "Peter from Google" back….
"thank you for calling mygooglepages.com – if you know your party's extension enter it now, for the special offer, press 1…."
Except of course that a quick search for the phone number Peter left, let's us know that the number is actually registered to a company called "You Goo First", a Search Engine Optimization company scamming bullshitter, John Cheliotis.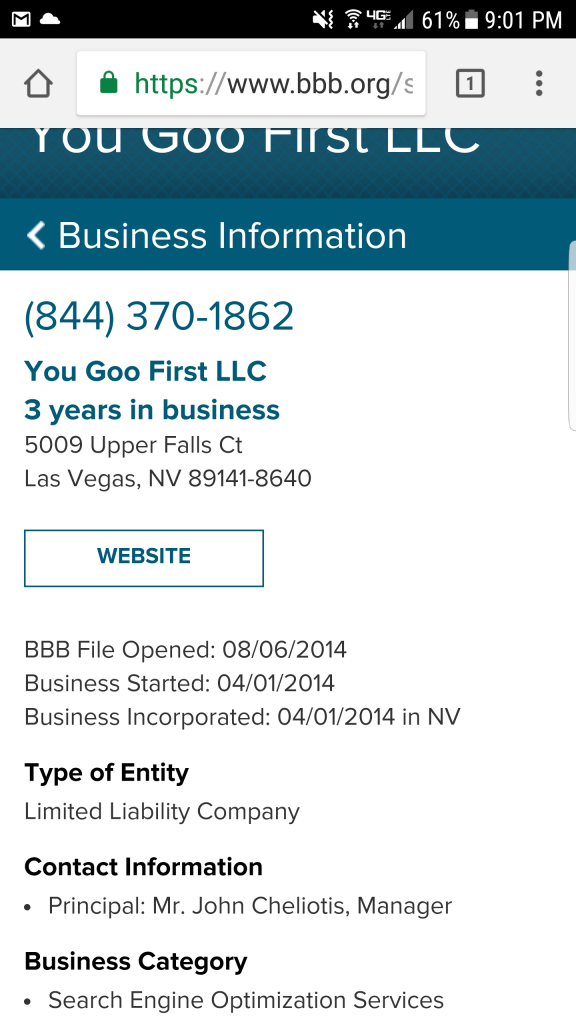 And if you happen to go to their website – you WILL see a callout (gray on gray text) that they are specifically NOT Google.  BUT…. if you rely on the voicemail ("Peter from Google") you'd be none the wiser.  Which, is exactly how they want it.

So, if you think you are talking with Google – probably makes good sense to verify it by asking for an email, which should come from @google.com (not @gmail.com).  And Peter and John…. perhaps this is all a big misunderstanding…. perhaps Peter's last name is actually Frahmgoogel.