Immigration Attorneys: We Want You!
So…. Since starting Mockingbird, we've never proactively sought business.  For the most part it has come to us.  BUT…. I'm now proactively looking for more immigration attorneys to add to our client list.  Over the past two years, we have locked down online marketing for a handful of immigration attorneys.  And at the risk of making this sound like I'm selling a set of steak knives or a used Ford Taurus – its an easy, repeatable, fool-proof system that has delivered stupendous results.
I'm writing this this morning after coming out of a conversation with one of our immigration clients that sounded something like this:
"Please turn down the efforts – we're turning away business – I don't even bother to reply to half of the voicemails."
Here's the inbound traffic growth this client has experienced since we took over his account (from a big box Legal Marketing "Expert") – he's now driving 9 times the traffic than prior to our engagement: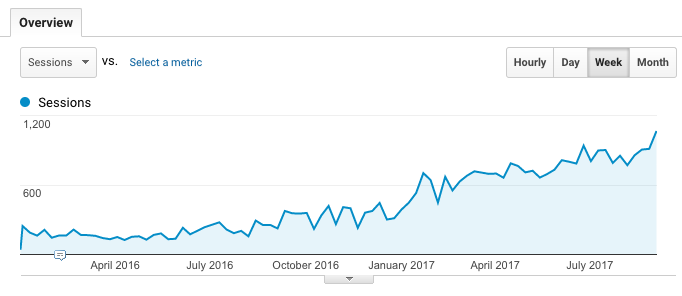 Here's another situation – where we're driving close to 10 calls per day to a small immigration firm.

Why Immigration? The answer is twofold threefold:
We've spent a large amount of time (and money) learning what works and what doesn't in Immigration.
Much of our effort and experience and learnings are generated from the hypercompetitive markets of Personal Injury, Mass Torts and Criminal Defense.  Simply applying the best practices from those aggressive and overcrowded markets to the less competitive and frequently more distributed immigration market is all it takes to make a huge impact.
(And yes, some of this is undeniably due to the xenophobic politics of the day.)