Google Maps Update
Estimated Read Time: 2 minutes
Recently, Google released an update to Google Maps on Android, IOS and desktop machines. The de-cluttering aims to help users discover your law firm and make it easier to navigate.
What Google Updated:
A cleaner look: removed information from the map that isn't "absolutely required". Example: Road outlines. This makes it easier to see important things like traffic and transit info.
Improved typography of street names, points of interest and transit stations.
New Exploration features: Cleaner means new ways to explore information.

Areas of interest are highlighted in orange. In dense areas like NYC, Google uses a "human touch" to make sure they are showing the most active areas.*

Updated design for viewing business photos and street view imagery. This includes a quicker carousel-like layout so you can interact with various images.

New tabs to quickly view the "Overview" or "360 degree View" of businesses.
*My best interpretation of this is that they use search data. Cause why wouldn't they?
Examples of Google Maps Updates:
Here's an example of the new and improved street view on Google Maps: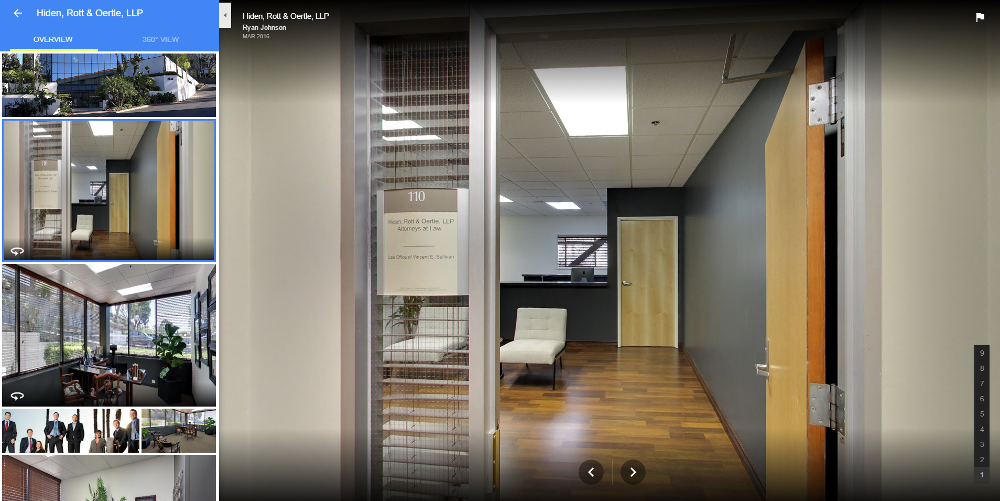 Here's a before update and after update snapshot:
Here's a color key for reference on what the new Google Maps colors represent:
In short, if you or your law firm hasn't spent much time optimizing how your business information is displayed on Google Maps now would be a really good time to clean the dust off of your listing. We're here to help.