Don't Optimize for "Child Pornography" or: Why Titles Matter
A few weeks ago we were talking to an attorney that's made a priority to produce an abundance of highly informative video content. However, during that discussion he asked us to look at his YouTube channel to see if there were any opportunities he may have missed when uploading and marketing his videos.
Here's the first one I saw: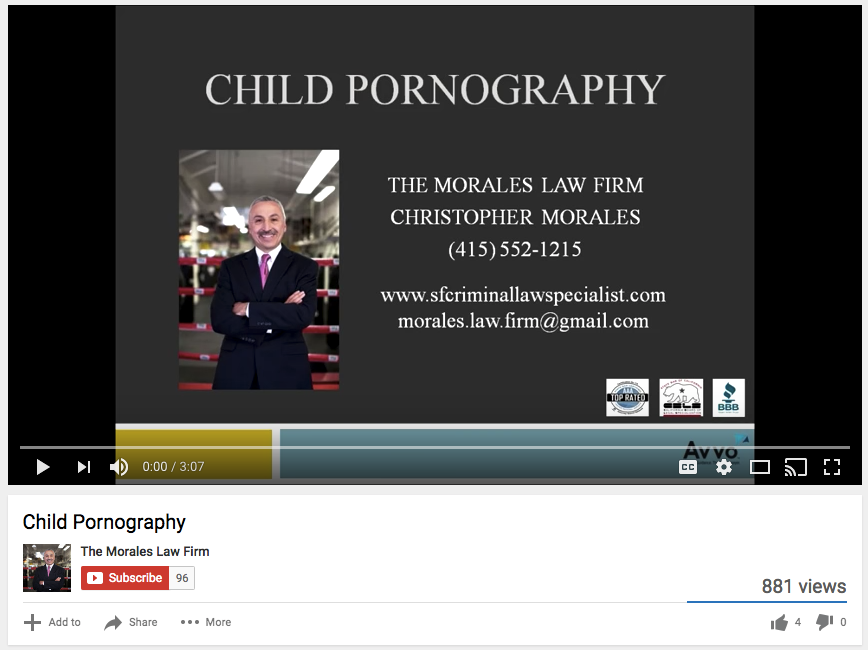 One of the things he'd specifically asked about was whether we had any input on what he should be titling his videos.
The main point of optimizing your titles is to make sure expectations are clearly defined and your article or video aligns with the search intent of your potential audience. That's why super generic titles are usually a bad idea in the first place.
However, for something as immediately off-putting as child pornography, it's even more important to make it 100% clear what your video is about and why it's not actually offensive content.
A better title would be, "Criminal Charges for Possession of Child Pornography" or anything else that clearly captures what the video is going to be about and increases the likelihood it will be found by someone worried about this scenario.
Granted, this is an extreme example of when generic titles go bad, but it illustrates the importance of fine-tuning titles for any content you intend to publish.
Not only is this a scary example of YouTube search traffic you don't want to capture, it's also likely this video's nonspecific title will prevent it from appearing for searches where it would be totally relevant.
In short, if you're going to take the time to publish content online it's worth taking a few extra minutes to think through what it's about and title it appropriately for its desired audience. That goes triple when you're dealing with child pornography.
Hat tip to Christopher Morales for letting us use this example.