Design Matters
Great post from my friend, Greg Sterling covering a Vistaprint study on the importance of good design for small businesses.  I've often overlooked the design element, as most flagrant website issues we see are usually technical.  But getting someone to a site is only half (or perhaps less than half) of the marketing battle.
Design is a key conversion driver.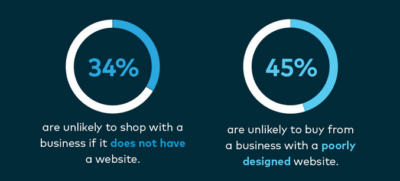 Almost half of the population would be discouraged from buying from a small business with a poorly designed website – which was worse than not having a site at all.  So drop that heinous, dated, big box, mass produced template in lieu of a design that lets you come alive.
And while we are talking small business…. remember today is the last day of Small Business Week.  Hope you were able to connect with many of the freebie educational events set up by the Google Small Business Team.