Result: Immediate traffic increase by 70% after launch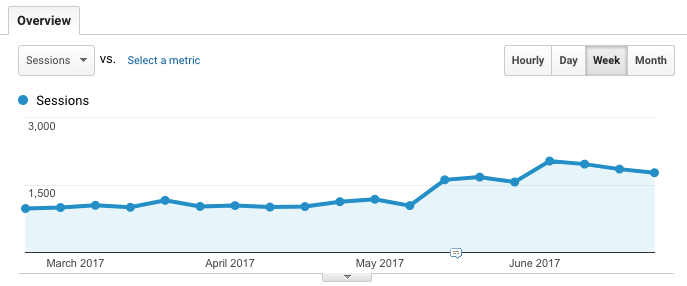 Investment:
Client:
National Employment Law Firm with expansion plans
Summary:
This firm has invested a lot of time and dollars into quality content and link building over the past 4 years. We redesigned their site a few years ago on WordPress after a large marketing firm completely botched it – fixing numerous seo basics and revamping the site content structure to promote each office location. In 2017 we decided that redesigning the site onto a faster, more SEO friendly – custom WordPress theme would be the best use of their marketing dollars. We predicted a small boost in organic SEO traffic.
Another reason for the redesign was to create more automated features for the website backend allowing us to add attorneys, offices, and content more easily and quickly. This has been a huge help already in updating the site.
What we didn't see coming, was the immediate impact on traffic that this redesign would have. The years of investment definitely influenced the results of this redesign project… But, the many small improvements made to the new theme using design/development techniques we've learned over the years made the difference.
Some of the improvements made upon our original design:
Site speed increase with reduction of unnecessary resources (images, code files, plugins, etc…)
Mobile usability upgrades
Breadcrumbs
More content on home page (including video)
Site Wide or Location Wide featured content  (including video)
More structured data markup
Cleaner, slightly more modern design elements
Significant backend improvements
One of the main results of all this work – Google views the site as more trustworthy and authoritative. We're starting to see answer boxes show up for many search terms related to employment law for the firms different office locations.
Thoughts:
A website redesign is much much more than a new "skin" or visual on your website. Although that's all that some folks might see it as. When done right – it is one of the best investments a company can make. Combine strong marketing/SEO efforts with a sound, well thought out platform and you have a winning combination.