1% for Good: Challenged Athletes Foundation
Well, it's been a year since we started the 1% For Good Campaign at Mockingbird – which provides regular donations to charities.  Our first ever donation was to The Challenged Athletes Foundation.  In support of my brother, who has made CAF a regular part of his life, this year, we've come back around to supporting CAF – contributing a small portion of the more than $1.1 million dollars raised at this year's Challenge.
The San Diego Triathlon Challenge
Every year, CAF puts on The San Diego Triathlon Challenge – a fundraising race where a mix of physically challenged athletes and able bodied athletes complete a grueling triathlon on a very hilly course in San Diego. It's a mile swim, 44 mile bike and 10 mile run.  Imagine completing that on prosthetic legs, or with the help of a guide because you are legally blind.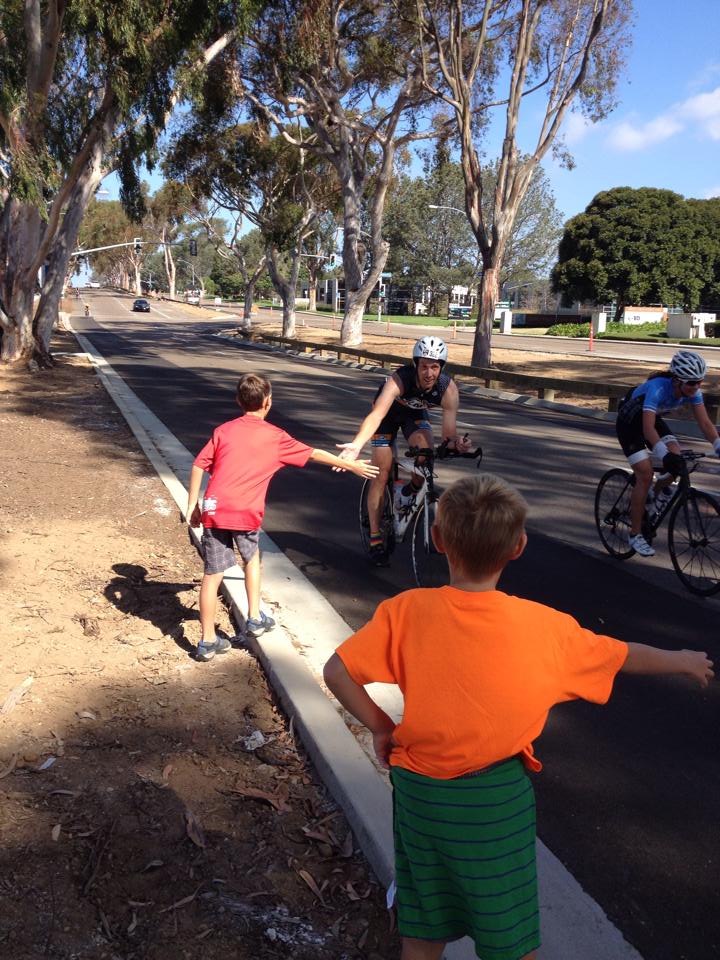 A Note from Paul
The people we support in this endeavor are not the type to let a challenge or some discomfort stop them from achieving their dreams.  It's time for me to meet the challenge and raise critical funds for the military personnel who lost limbs in service of our county, the children who have had limbs ravaged by cancer, and the survivors of horrific accidents who refuse to hear "you can't do that."  As I told you last year, I truly believe that outside of being a husband and parent, this is the most important thing I do every year.
Note the rainbow socks Paul is  wearing – they were in the athletes' goody bags and were a subtle tribute to Robin Williams, who was heavily involved in CAF.