Estimated read time: 3 minutes
In his blog post yesterday, local SEO guru Mike Blumenthal reported on click-to-call phone numbers now showing in mobile organic searches. What does this mean? Essentially, along with the normal website link and description, Google is now testing out clickable phone numbers directly in the search results for mobile searches. Let's look at some examples from Mike's blog post…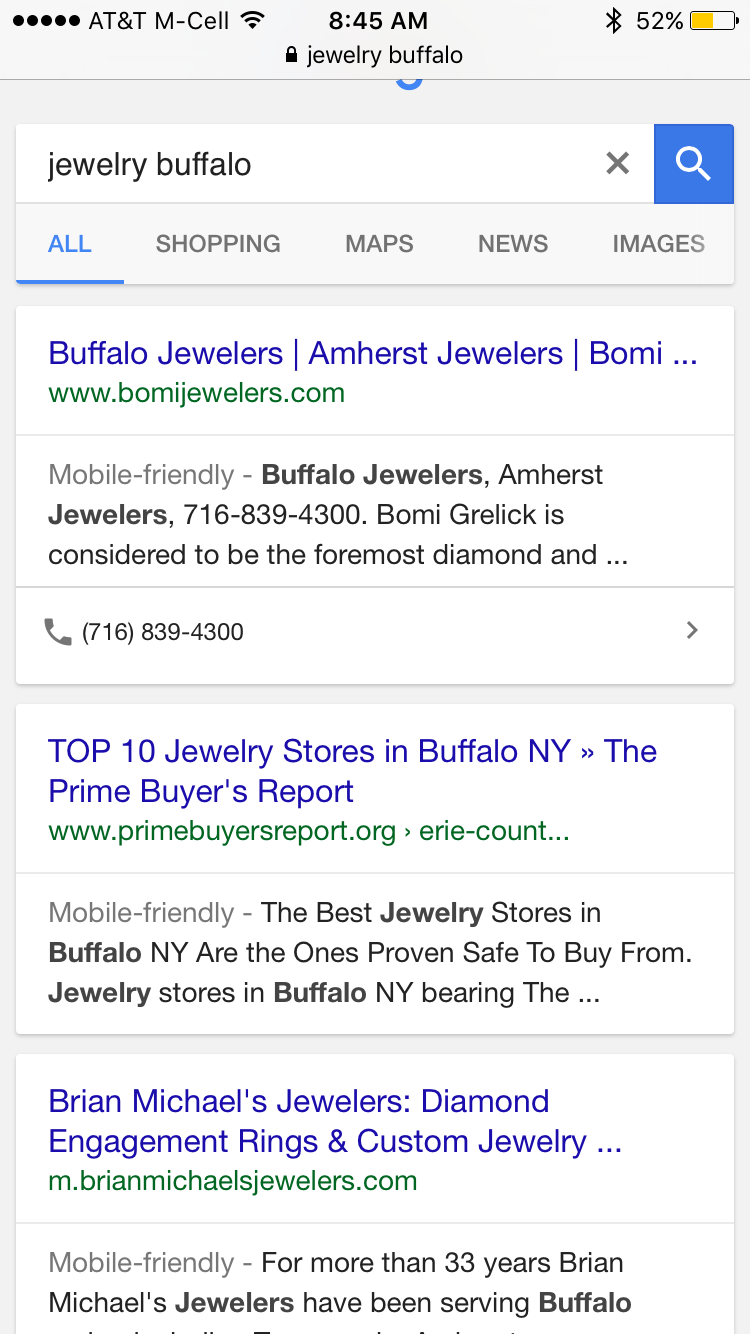 So what happened when I tried to replicate the click to call numbers for legal related search queries? (I'll give you a hint: it worked.)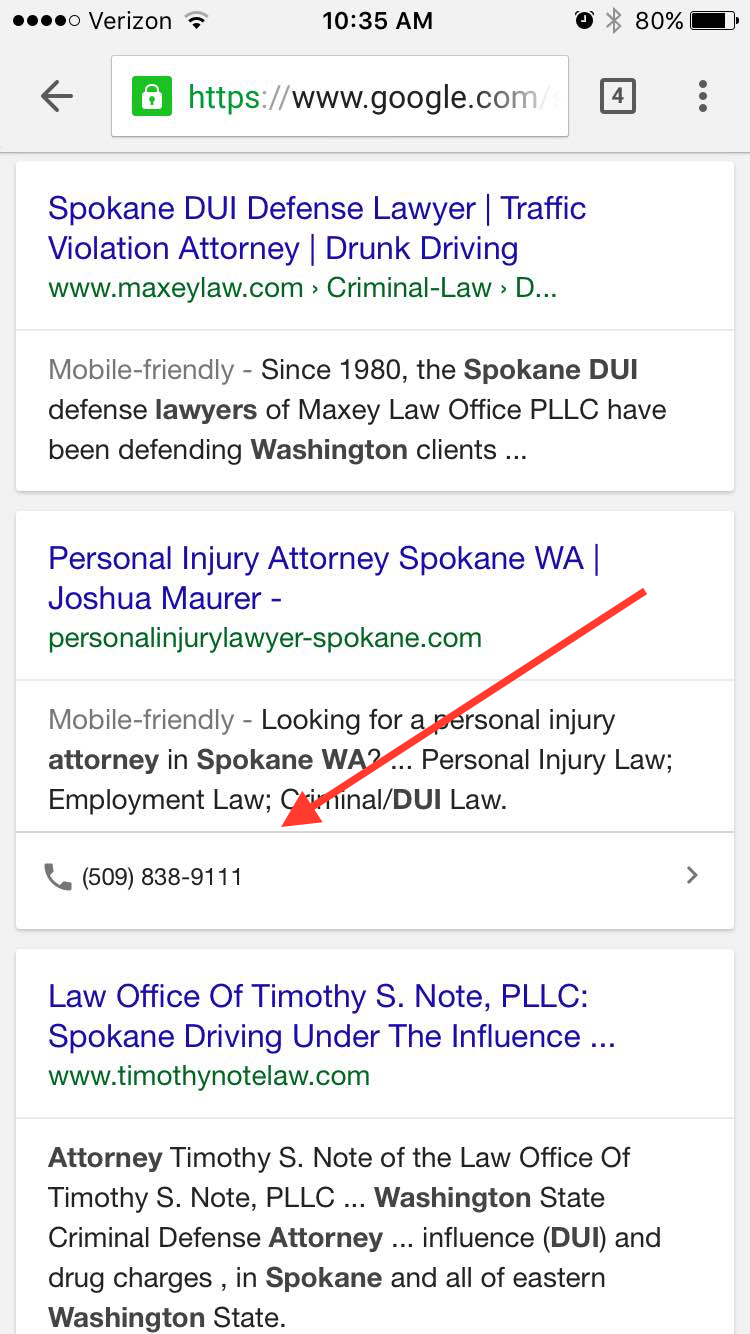 Here's what we know:
The change was first noticed on February 29, 2016.
Google is likely testing this feature – clickable phone numbers are not yet showing on the first results page (usually a solid sign this is a Google test).
This is likely to be a mobile-only update.
They are testing the new click-to-call feature in most service business searches, including legal search queries.
Why is this change significant?
It might not be. Most likely, this is just another test by Google to see how they can improve their user's experience. We've seen mobile organic tests (remember colored separators on mobile?) like this before that never made it to the big stage. However, if this clickable phone number as part of the snippet is ultimately implemented across the SERPs (search engine results page) and not just sitting quietly on page 2, 3, or 4, there could be some major implications, both negative and positive.
Potential implications:
As an SEO, it's not only fun, but also my job to speculate on the potential impact of Google's tests. So what could this click-to-call change mean?
Increased conversion rates. By removing one step for the user, they should be more likely to call your business.
More holes in lead tracking. Much like in the local pack results, businesses probably won't be able to use call tracking for the click-to-call number, thus creating a hole in lead reporting.
NAP consistency will be key (with an emphasis on the P). If you have multiple conflicting phone numbers on your website – a common blunder in the legal industry – Google will be more likely to either display the incorrect number or not show your phone # at all for the click to call option.
Check back for updates – we'll keep an eye on this for you.