SEO Ranking Upheaval
While there's no official word yet – SEO nerds around the world are chattering about two large algo updates happening right now.  And I've fielded no fewer than three chats/emails/phone calls  from lawyers wondering whats going on.  So what's going on?
The two different algo updates are impacting both natural and local search (and these two are driven by mostly independent factors.)  In the organic search world There's speculation if this is a Penguin update, or the core algo update – and again, no word from Google confirming anything.  On the local side – and this is a bigger deal for lawyers – the overriding sentiment is this is a move to combat what has become a heavily spam laden channel.  You'll remember we reported on the adult webcam site showing up in local for "Seattle DUI Lawyer" not that long ago.  And anecdotally, from the inquiries I've received, the changes to the local results have negatively impacted spammed locations.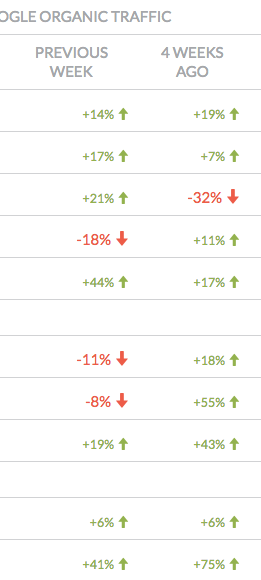 Interestingly, at Mockingbird, we've been watching an (almost) across the board, significant increase in traffic for our clients over the past month. Among our larger clients – this has been an average 22% increase in just the past 4 weeks.  While this might be a seasonality issue (i.e. people getting back to serious business at the end of the summer) – it does make it hard for us to monitor these changes – but we'll see what the results look like at the end of this week.