Getting the Most out of Exclusive Google Trainings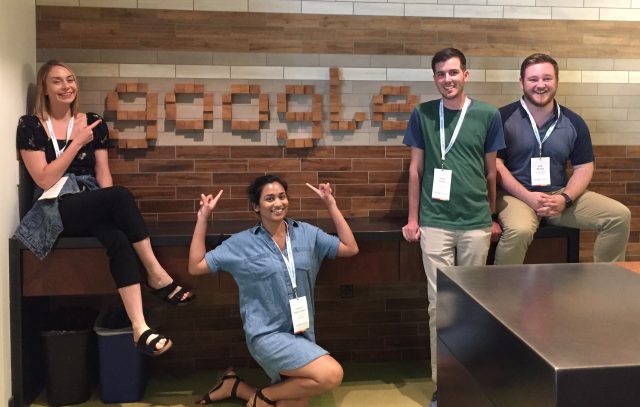 Here at Mockingbird Marketing, we pride ourselves on our commitment to employee growth and the continued training and development of our people! That's why, when opportunities arise we participate to our fullest capability.
We are very proud to be a Premier Google Partner. That partnership comes with a few great benefits, one of them being exclusive in-person trainings with Google Representatives on the best practices and use of their products and tools. This last week members of our staff had the opportunity to learn and grow at the Google Campus here in Seattle! They participated in the Google AdWords BootCamp, and three full day classes centered around Profit-Driven Marketing, Automation, and Performance Video. Our team learned a lot and will be putting these lessons into practice, making us a better Agency, which in turn makes our clients even more successful.
Some of the key points covered during these sessions included:
Maximizing Ad Extensions. (Enable 3 or more for a CTR increase of 10%-20%)
The Rise of Voice Search. Optimize content to be user-friendly and conversational.
Remarketing is Key. (96% of users do not convert on 1st visit)
Utilizing Ad Attribution. (5% more conversions when non-last click attribution is used)
A Slow Mobile Site Costs You Money. For every 1 second delay:

~8% Increase in bounce rate
~7% Decrease in conversions
~2.1% Decrease in cart size
~16% Decrease in customer satisfaction

Tracking Return on Ad Spend (ROAS).  Allows for intelligent decisions and optimization of marketing budgets.
Focusing on Profits, Not Cost. Don't set a budget if you can make more by spending more on ads.
Using Google's Automation Tools. (Machine learning can save 50% of time spent on optimizations)
Developing Video Assets! Video delivers an increase in conversions. Google will even make you a video for free!
Obviously, this is just a portion of what was covered, but Mockingbird will continue to utilize all of the opportunities available to stay on the cutting edge of technology and continue delivering great results for our clients.