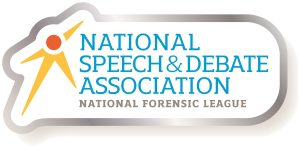 Summary
The Finch Legal Oratory Scholarship is a nationwide contest hosted by the National Speech & Debate Association and co-sponsored by Regional Law Firm partners. Students deliver 7 minute extemporaneous speeches on randomly selected contemporary and historical legal topics. Regional finalists selected by sponsoring law firms receive fully funded travel and compete for over $50K in scholarships at the NSDA's national competition held June 12, 2022 in Louisville.
Opportunity
We are seeking a single law firm in each market to sponsor, host and judge Regional Competitions. Law firms select two scholarship winners ($1,500 total) for each region and are eligible to travel to nationals to serve as judges. Benefits include: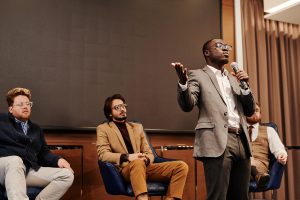 Build positive brand recognition through community engagement, scholarship awards and giving back to the local community.
15 finalist winners at the Floc Nationals generate additional local coverage opportunities in winning markets.
A 40 hour, proactive PR effort for each co-sponsor law firm drives local press and link building opportunities both before and after the competition; ideally culminating in bringing offline and online press into law firm offices for prize award ceremony. This is an easy, feel-good, heavily local press win.
Local Link Building – the firm's website is the online source for Regional competitions hosting instructions, registrations, winner announcements and finalist speech videos – driving valuable localized links from nearby schools, press, blogs, event directories and civic organizations.
National Link Building – Links from NSDA sites speechanddebate.org and tabroom.com.
Market exclusivity and right of first refusal for 2023 competition.
Requirements
Regional competitions are held February through mid April on a date of your choosing. A firm representative must attend online speech judging training provided by the NSDA and should set aside a full day to select two finalists from up to 50 virtual submissions for the Regional extemporaneous speech competition, submitted through the NSDA's taproom platform.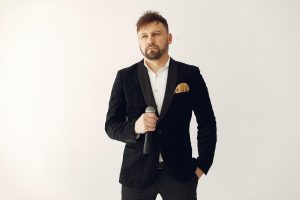 We encourage (but don't require) a firm representative to travel to Louisville in June to serve as a Nationals judge. The firm should be available for press interviews and photo shoot during in person presentation of Regional Awards at the law firm office. Firm websites must be built on WordPress for ease of posting contest instructions, registration, winners and videos.
Co-sponsorship ranges from $20-$40K based on the size of each region.