Factual Changes How to List Your Business
Update (3/29/2016)*: Factual is now accepting manual submissions and revisions here: https://factual.com/contact#update_add_business
By now, we should all know the importance of having a consistent business name, address, phone number and domain listed throughout the web. Inconsistencies within directories send different signals to the search engines and can negatively impact your local listing position. Pigeon, the latest Google local update, seems to solidify this point with their move to more "traditional ranking factors" for local search.
Last week, I had one of our Marketing Managers help create and clean up a list of directories for one of my clients.  Each directory has a different process to adding and updating business information, but Factual was unique enough for me to remember that the process entailed and actual email to the company.
This is the process that was outlined on their contributing/correcting data page last week (you can also find this catalogued in the way back machine on Jun 25, 2014):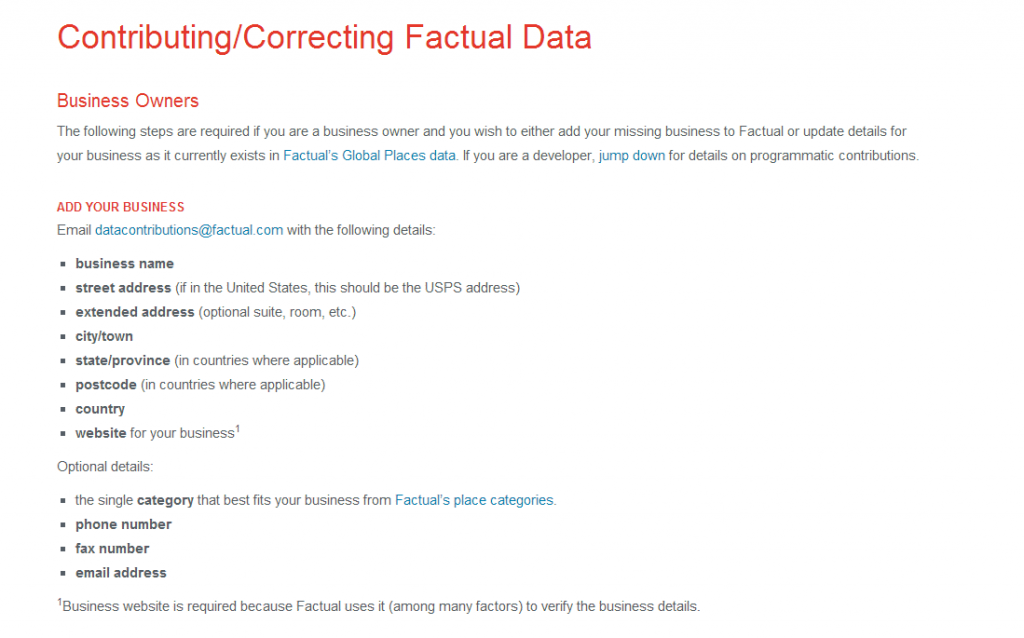 Here's what you see now: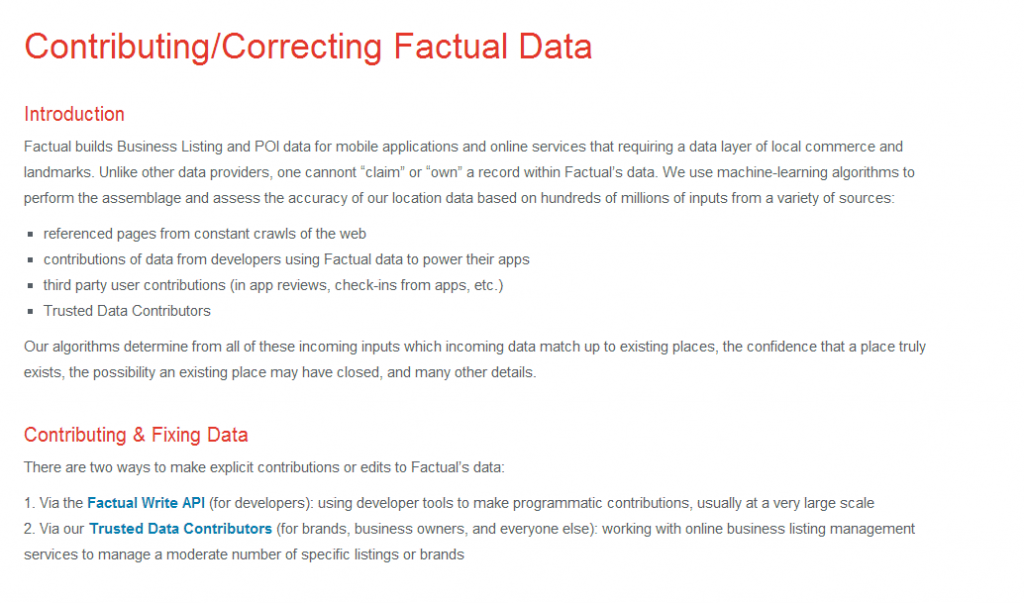 Like many other directories, Factual is relying on "trusted data contributors" to list your business. Not surprisingly, Yext is one of the top recommended data contributors.
Unfortunately, this is taking the control of small business listings out of the hands of small business owners and into the hands of online marketing experts and tool providers. Does anyone else feel like they are being backed into a corner when it comes to managing your business information?
*Thanks to one of our readers Nigel Allen for the tip!