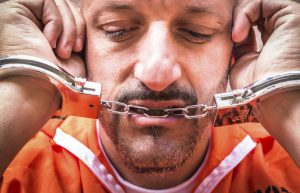 Considering leaving FindLaw for an effective SEO provider?  Check the fine print in your contract to see just how difficult they've made it for you.
Domain Ownership
If you relied on Findlaw to register your domain, most likely they still actually own it.  This means that your investment in SEO has been developing their business, not yours.  This is the real estate equivalent of building a house on land you don't own.  Anticipate your "house" being sold to a competitor once you move out.
Content
All that beautiful (and expensive) content on your site?  If you didn't write it, its highly unlikely you own it.  And if you are trying to escape, you're going to have to leave it behind or cough up a hefty fee to buy your content back from them.  If your content's byline looks like the expert below, its probably not YOUR content.

FindLaw Contract
That long term contract you signed with FindLaw sentenced your firm to years of retainer fees.  Its hard to escape, no matter how badly Penguin and Panda Google penalties may have decimated your website. Hint: the louder you complain (not to them, but in public) the more amenable they are to an early release.
Data
Don't let FindLaw hold your Google Analytics data hostage as well.  This is your information, not theirs, and something that shouldn't be left behind.  Insist on administrative access in Google Analytics – which enables your to add (and later delete) users. Failing to remove  their access to Google Analytics after you've escaped means they can still review your data at will.