Client: Medium Size Personal Injury and Employment Attorney in Austin Texas
Result: 116% Increase in 1st Time GMB Calls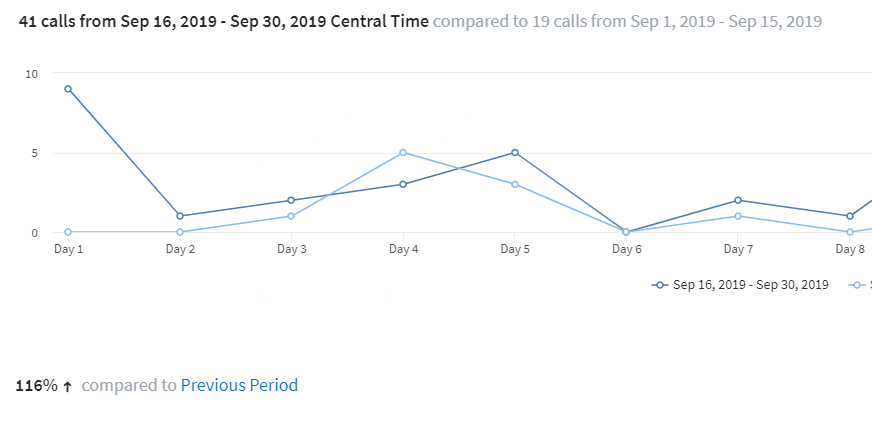 A Google My Business (GMB) profile is fundamental for any law firm that wants a digital presence in this day and age. It is where customers go to research your business, evaluate and leave reviews, and look up contact information. It's not just important to be on the map, It's important to get your map listing in front of customers. The best way to accomplish this is by getting your listing in the "map pack" (the three listings that show at the top of 93% of all Google searches). This is no easy task, and only gets exponentially harder in large cities with many firms practicing the same type of Law.
The Problem
The firm, which practices equal parts PI and Employment, had been focusing its local presence on personal injury. Unfortunately for them, Texas is the third most competitive and expensive state in the nation for personal injury. Below are two scans on of how their GMB profile was ranking in Austin. The first scan is for "personal injury attorney" and the second is for "employment lawyer."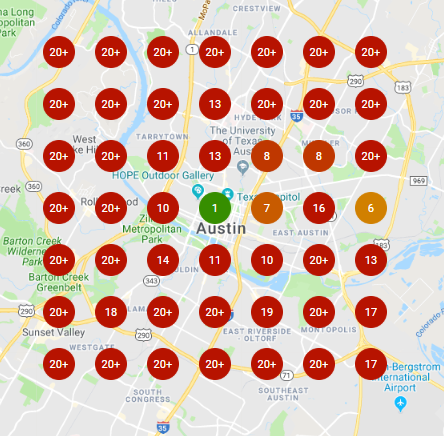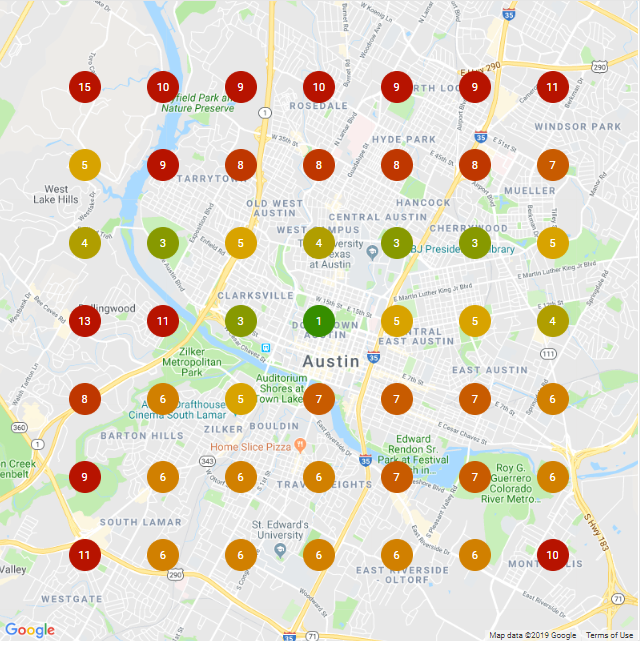 As seen in the pictures above, the firm had a dismal ranking for personal injury even though they had a relatively strong number of GMB reviews and overall rating (60+ reviews, 4.7 stars average). The silver lining in this situation was that their profile was showing semi-positive results for employment law, even though it was listed as a subcategory (Google only allows one primary).
The Solution
After switching the profile's primary category, from personal injury to employment, the performance of their GMB sky-rocketed. The listing rose in rankings across all of Austin for employment searches. The average rank position rose from 6.92 to 1.59. To be clear, jumping up in rank on GMB is not as easy as just switching a category. This firm already had a very strong GMB profile with many reviews, posted weekly, and was working with us to clean up local map spam.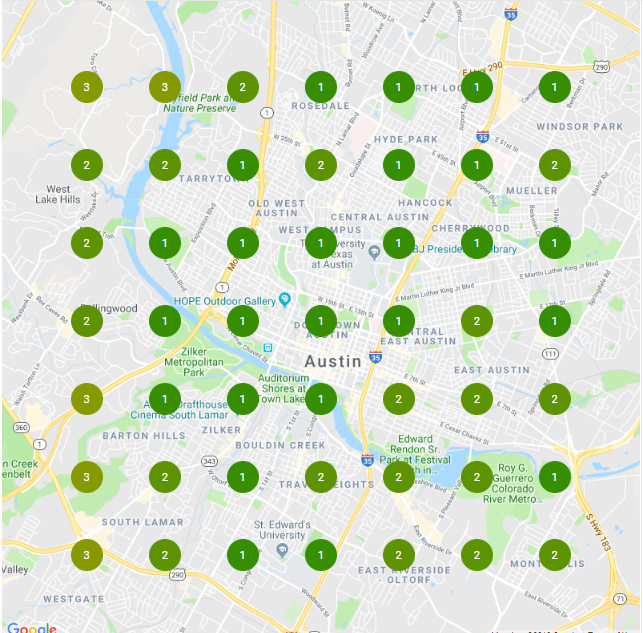 The important take away is that, when a firm practices multiples types of law, it is crucial to study the competition and local market when selecting a primary category. As can be seen in the updated location scan below, the primary category has a significantly higher value when determining rank than subcategories and should be used to target the area of that that will generate the most business for the firm.
At the end of the day, rankings are not what is important. The metric that truly matters is the number of leads received. As anticipated, changing the primary category, allowed the firm GMB listing to surpass the employment law competition. This led to a 116% increase in the calls from first-time customers highlighted in the graph below.