Avvo now hiding your info?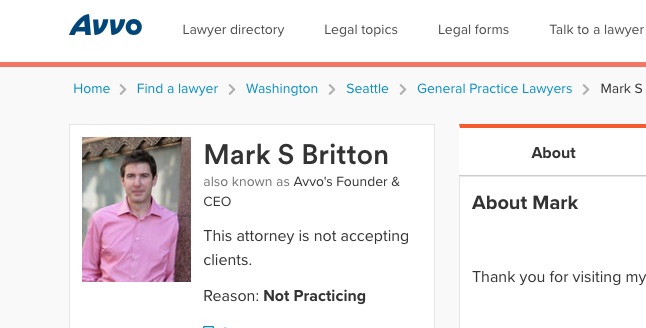 I was disappointed to hear on a legal listserve about two weeks ago the whispers of a plan by Avvo to remove contact information from profiles unless the lawyer was paying.  I thought perhaps it was a misunderstanding, as it seems that a directory devoid of…. directory information, makes it universally less useful.  But now that Internet Brands has acquired Avvo, and Mark is no longer behind the helm….
Just got a notification from Avvo Internet Brands that confirms their new product called Premium:
Our new offering, Avvo Premium, now includes the following features:

Display your contact information in search results and on your profile
Remove competitors' ads from your profile
Have your profile prioritized in search results
See your contacts from calls, emails, and website visit
Select your best client reviews and promote them at the top of your page
Summarize your practice with a personal summary at the top of your profile
Of course, that contact information was always a part of the free profile and didn't require Premium.  Apparently no more.
With this pivot, Avvo is essentially shifting from being a useful directory where consumers can find the best lawyer for their specific situation to functioning solely as an advertising platform. They have every right to do this, but from a user experience standpoint it would be a disservice to remove essential information from highly qualified attorneys solely because they're not actively advertising with Avvo. With Google's focus on user experience – I wonder how this removal of key information may impact Avvo's performance in the SERPs – will be interesting to monitor over time.