Why Most Law Firms Need Only One Domain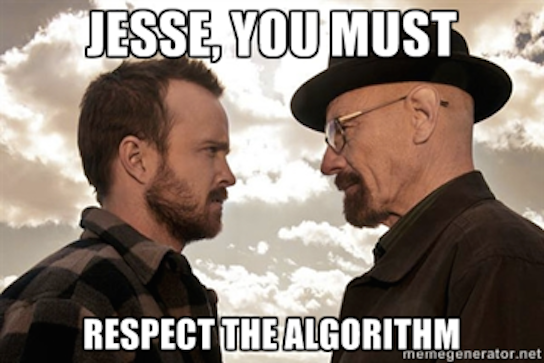 While there are a few tried and true rules when it comes to SEO, a lot of the SEO advice out there comes with an expiration date. Should you follow such advice after it "goes bad", you could be left with a very serious stomach ache–at least when it comes to your firm's online presence.
For the longest time SEOs and people in the business of selling domains often recommended businesses buy keyword rich domains-as many of them as possible. If you happen to be a brain injury attorney in Seattle you should buy seattlebraininjurylawyers.com (and .net and .org) for that matter, and continue to buy domains like this so that your competition doesn't get them, and one-ups you in the the search results. Not only that, but you should use those domains to create "microsites" that can rank for competitive keywords and drive traffic to your business through multiple organic channels.
Google became wise to the game, and in 2012 Google updated its algorithm to ensure that low quality websites with exact match domains ceased to get an unfair advantage over other websites. Despite this fact, businesses continue to pour thousands of dollars into useless keyword rich domains that won't do them a lick of good.
Recently this got especially out of control as domain sellers started aggressively marketing the new .lawyer and .attorney TLDs to attorneys.  Since that happened, we haven't seen any instances of these new TLDs dominating the marketing landscape.  It's simply a case of marketers preying lawyers' lack of knowledge to sell a useless "asset".
Why this advice used to make sense:
When it comes to ranking pages and websites, Google wants to display the most relevant and highest quality results for every search. In the early days, Google used to determine relevance by the number of relevant keywords on the page and whether or not the keywords were in the URL itself. So, if your website happened to be seattlebraininjurylawyers.com, chances are you had a leg up in the game when it came to ranking for the term "Seattle brain injury lawyers".
Not only that, but the text that people used when linking to your site (or anchor text, as us SEOs call it) used to be a big indicator to Google as to whether a site was relevant for a particular search term. Because seattlebraininjurylawyers.com has the keywords "seattle brain injury lawyers" baked right into the domain name, and because most people often link to a website using the domain name, this would be yet another advantage for using this keyword rich domain name.
Why this advice no longer makes sense:
If there's anything that Google doesn't like, it's marketers using tactics to game the system. After all, it's pretty easy to find keyword rich domains (as of this writing seattlebraininjurylawyers.com is still available). It wasn't long before SEOs started building "microsites", or small websites with very little content built specifically to "win" in the search results for certain competitive queries. It's not uncommon even today to see businesses with five different websites, all of them with boilerplate content, all of them representing the same business, despite the fact that each site brings in what would barely qualify as a trickle of search traffic.
This is a poor user experience for both searchers and prospective customers alike, which is why Google started making keyword rich domains less of a ranking factor in 2012. This doesn't meant that you can't get your seattlebraininjurylawyer.com website to start ranking and get organic traffic, it's just that in order to do so you'll need to create quality, content relevant to your audience as well as to get links from large, high authority websites. In the end, you're going to get as much of an advantage from seattlebraininjurylawyers.com as you would from yourlawfirmname.com. Would it not be better then, for branding consistency, to use the latter rather than the former?
To review, let's go over the DOs and DON'Ts
Domain name DOs and DON'Ts:
DON'T buy a keyword rich domain just to prevent competitors from buying them. Even if they create a site with this domain, it will still take a a lot of hard work for these sites to show up in the search results.
DON'T go on domain shopping spree. Domains seem enticingly cheap at $10.99 or less each, but if you buy 50 domains just for the sake of having them, you're paying $549 a year for a practical return on investment of zero dollars.
DON'T create a series of keyword rich microsites to drive business. Google won't give it to you.
DON'T change your current domain to a keyword rich domain that you've just purchased. For example, if you have a website at yourfirmname.com and then switch it over to seattlebraininjurylawyers.com. Our experience has shown that you'll actually see a temporary drop in traffic, rather than a gain. Not only that, but we've seen no long term observable benefit for changing from a site with your firm's name on it, to a site with practice area related keywords in the domain.
DO put all of your eggs in one basket. The great thing about having just one website, is that the website grows stronger over time. One website will attract all of the links for your business and over time will generate much more web traffic that five smaller sites ever will.
DO consolidate your domains. If you already have a whole bunch of websites out there, see what you can do to make all those domains redirect to a single domain. This will often result in a quick observable boost in traffic for the main site. Before doing so, however, make sure that the content on your smaller websites are transferred to your main website.
DO protect your brand. Consider buying the .net and .org version of your domain. If people consistently misspell your business name, it may be useful to buy a domain with the most common misspellings. This is probably not necessary unless you hear about people misspelling your website. You should also buy a domain for former business names of your firm if that name has changed as well.
Brand protection, however, can go too far. DON'T do what Michael Bloomberg did: http://domainnamewire.com/2014/11/11/john-olivers-five-nyc-domain-names-making-fun-of-michael-bloomberg/